We have witnessed major shifts in identity and verification industry as, post March 2020 a sudden explosion of people going digital was observed. It opened gates for vulnerability and opportunity for fraudsters which caused huge overhauls in the digital verification landscape. In April 2020, with a surge in work from home scenario- accelerated the process of administering remote systems and adequately protect them.
According to a research, the average identity document (ID) fraud rate increased by 41% over the previous year as first-time fraudsters appear to be more prevalent, likely due to increased economic hardships during the pandemic. The average ID fraud rate shot up to 5.8% – up from 4.1% the previous year (Oct 2018-2019). It was noticed that when a million Americans were applying for unemployment benefits, fraudsters also tried to nudge with the system. During this time fraudster tried to adopt innovative methods to barge in the onboarding systems of enterprises, by 2D and 3D morphing and deep fakes. The increase is largely reflective of the significant spike in fraud since April 2020 when most of the world was entering the first phase of lockdown, as rates remained stable from January to March.
Since the fraudsters were more active than ever, the financial institutions round the world were being questioned and pushed to comply with the changing landscape while leveraging the latest technologies to maintain equilibrium between compliance, consumer-friendliness, security, and expenses. We have summed up a few updates about the steps taken by Financial Institutions on digital identity and verification, made in the year 2020 to cope up with the evolving landscape:
Regulatory Updates in Digital Verification Industries
UK-In UK, the country's Financial Conduct Authority have passed guidance on digital identity verification allowing retail financial firms to accept scanned documentation and selfie match photos to verify identities. UK government launched a document checking service pilot platform. Private sector firms who participated in this, can digitally check an individual's passport data against the government database to verify their identity and help prevent crime.
Hong Kong-Insurance Authority of Hongkong extended temporary Phase 2 measures "obviate the need to conduct face-to-face meetings in order to minimize the risk of infection" during the sale of insurance policies. The measures have been extended to December 31, 2020. And the Monetary Authority of Singapore (MAS) encouraged financial institutes to actively promote the use of [non-face-to-face] digital options and provide customers suitable guidance on how to use them, specifically for remote identity verification.
US– US digital identity legislation also promises verification to be more secure than before. The SSA (Social Security Administration) will launch its electronic Consent Based Social Security Number Verification (eCBSV) service.  eCBSV will only allow permitted entities to verify if an individual's SSN, name, and date of birth combination matches Social Security records. Social Security mandates the number holder's written consent with an electronic signature to disclose the SSN verification.
India– In India, as part of e-KYC and remote customer onboarding, the RBI approved remote video-based authentication through Aadhaar. The Video Customer Identification Process (V-CIP) is a video chat session option that lets the customer show identity documents that are checked against the issuing authority's database. And following the FATF's Digital Identity Guidance and an ensuing survey to regional stakeholders.
Arab-In April, the Arab Monetary Fund (AMF) issued new guidelines for Electronic Know Your Customer (e-KYC). This permits remote or non-face-to-face onboarding of new banking customers.
EU-The impact assessment by European commission which was released in July 2020 introduces a European digital identity scheme for EU citizens to use for both public and private sector online services. In mid-September, the President of the European Commission, Ursula Leyen proposed a new European e-identity during her State of the Union address. She said that this will not happen overnight as member states will need to support the initiative and allocate funding and resources, but the European e-identity would affect all industries throughout the EU.
Many further changes in regulation can be expected in the upcoming months to cope up with the volume of attacks done by fraudsters. With the changing scenario it is very necessary for enterprises to stay abreast with it and have a full proof onboarding system to avoid fraudsters to intervene with their systems. IDcentral's OCR and face match capabilities for customer onboarding provides easy onboarding with just a click of picture and reduce fraudulent activities by 90%.
To know more about IDcentral's onboarding solution.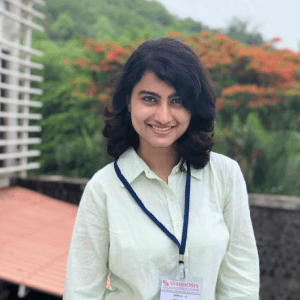 Ayesha Kapoor is currently working with IDcentral (A Subex Company) as a growth Marketer. She is a post graduate in management from Symbiosis Institute of Digital and Telecom management with marketing as her majors. She is creative head who loves to read and explore different avenues in the field of Marketing, Branding and Advertising.