Due to the growing acceptance of distance learning, digital courses, and most recently, the COVID-19 epidemic, online education has seen a significant increase.
Online student identity verification has become more popular as a quick and secure method of verifying student IDs and a cost-effective approach to onboarding new students and employees.
The rapidly disappearing manual and paper-based student verification procedures are neither scalable nor practical for educational institutions. They frequently lead to lost student records, protracted search times, verification mistakes leading to inaccurate student records, low productivity for administrators, and significant costs paid owing to inefficient storage.
Online Student ID verification For educational institutions, online student ID verification has become essential because of – 
Instant & secure student verification

Error-free ID authentication 

Remote & cost-effective student onboarding 

Safe storage of student IDs & data

Easy student ID & profile management
Solutions for student identity verification let educational institutions onboard many students quickly and remotely, safeguard sensitive student data, and minimize verification and storage expenses by 60–85%.
Utilizing the top student identity verification service assures that student IDs are confirmed with the most up-to-date AI-powered methods and that student information is accurately authenticated.
Students can also communicate with administrators online to confirm that the necessary paperwork has been filed and the proper processes have been followed.
Let's first discuss the several issues educational institutions have while manually confirming pupils before looking at what these digital alternatives can accomplish.
Manual Student Verification – Drawbacks over Digital Verification
Administrators may spend as much as half of the time verifying a single student's ID documents in educational institutions that still use manual and paper-based verification procedures, which can take 5–10 days.
Additionally, manual ID verification is not scalable. Paper-based document verification simply cannot keep up with the enormous volume of IDs that need to be validated as institutions grow in size.
Another crucial issue is the security of the private information that administrators have access to thanks to student IDs. Student data are susceptible to data loss and even theft when ID verification and storage are done on paper. With 44% of institutions facing ransomware attacks, educational institutions topped the list of companies with the most reported ransomware incidents in 2021, per a Sophos study.
Manual student ID verification is hampered by a number of problems.
Due to the critical nature of the student onboarding and verification processes, any inefficiencies or mistakes could potentially have serious negative effects on students, such as lost identity documents, incorrect student information being processed, lost scholarships & attendance, and inaccurate student profiles.
How can educational institutions solve these issues and give students a simple, digital onboarding process?
The Edtech industry enters the picture here.
Digital Student Verification – Where Edtech comes in
Student verification is still primarily a non-digitized field with much room for improvement, despite Edtech businesses providing educational institutions with a number of technologies to facilitate and enhance the learning process.
Unquestionably, the learning and educational tools provided by Edtech companies have greatly aided students in navigating their lectures and courses. However, if pupils are not additionally provided with a practical method of verification, the work of enhancing their experience will still be insufficient.
Contrary to popular belief, student verification happens much more frequently in the educational setting than one might imagine. In addition to being verified before enrolling, students are also checked before exams, when applying for scholarships or grants, or even when entering lecture halls or classrooms via biometrics.
Students will benefit greatly from a quick and reliable method of verification as immutable and securely saved student records are required if they return to school after a break.
For a variety of scenarios and reasons, educational institutions need a simple and affordable way to digitally authenticate pupils.
Any technologically advanced approach to enhancing education would be deemed ineffective and out of date without the proper student verification procedure in place. The procedure that calls for the most digitalization is the student verification process, which is frequently the first step before students are allowed to enroll in classes and take tests.
Online student verification services must now be included in the offerings of Edtech companies in order to give educational institutions a more comprehensive package that will aid students in developing their knowledge acquisition abilities and enable digital verification.
Edtech firms may assist in significantly increasing process efficiency and saving costs for schools and universities by giving institutions a safe & affordable way to digitally authenticate pupils.
How does Online Student ID Verification work?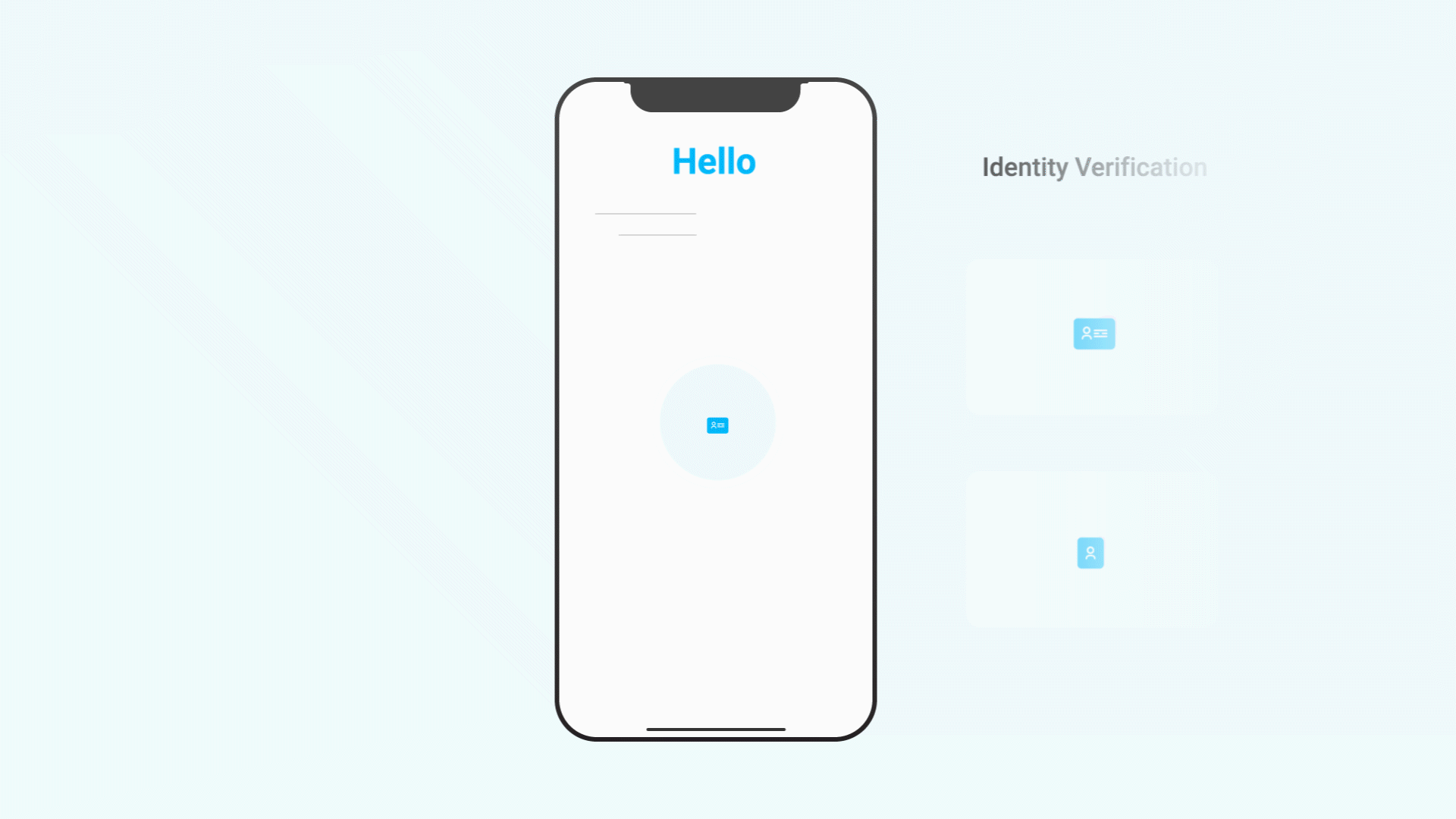 Utilizing a variety of technologies, online student identity verification digitizes each stage of the verification procedure.
Here is how using online student identity verification software will affect students' digital lives.
Online identity verification solutions unlike Manual Verification takes only a few seconds to be completed, the steps are usually direct and non-intrusive or privacy-compromising as the traditional verification counterpart. Although steps are added or removed as per Customer Experience and company needs, the primary steps of online identity verification are:
The customer logs in to the company, organization, or institution's website, app, or platform.

The customer permits access to his/her device's camera and microphone to verify their identity.

He or she is asked to photograph the ID document on both sides. 

The user is requested to show his/her face and depending on the type of application, is asked to make particular movements of arms or face, or just a passive front facial photograph is captured.

If necessary, a team of qualified agents validates the recorded session.

The applicant's identity has been verified and the face match with the user's ID Document serves as proof that the user is who they say they are. Among these credentials are the user's face biometric analysis in the liveness detection, their ID information, and their personal details such as email address and phone number.

The user is now verified and can start using the company's products and services.
Additionally Document and Face Match with Government ID Database authentication are also online identity verification services that are included in a wide range of processes and operations as needed. These steps are the most secure and reliable technique for digitally verifying an identity.
Several student verification procedures can benefit from using the online student identity verification method.
Software for student identity verification may also be used to safely and swiftly enroll staff and faculty members and make sure that all data is kept in one place.
This is only one of the numerous benefits of using an online identity verification system, though.
How Online Student ID Verification can be leveraged in Schools & Universities:
Integrating online student identity verification services will assist educational institutions in a number of ways, including:
Remote and immediate verification
With online verification, students may be confirmed immediately, reducing turnaround time by 99%. Remote ID verification will make it possible for students to be verified from anywhere with only a phone and an internet connection as online education becomes more and more popular.
Near-zero error rates
Verification mistake rates are kept to a minimum thanks to AI and OCR's nearly zero error rates. ID verification software extracts the pertinent information from supplied student IDs or ID photos and verifies it against databases that are widely used.
Storing data securely
Student onboarding data must be safeguarded in a way that is just not possible with paper-based papers since it is incredibly sensitive and has to be protected. Student data handled by identity verification solutions are safely saved and processed. Restricted user access and GDPR compliance provide additional levels of protection for student data.
Lowered costs
By automating student verification, educational institutions may save money on storage, human verification, courier fees, and administrative expenditures like forms and envelopes. Increased productivity and efficiency can help to save costs and ensure a smooth student verification procedure.
An easy-to-use digital experience
Providing students with comfortable onboarding experiences is sometimes underestimated and undervalued. Educational institutions may minimise students' stress levels and help them focus their attention on more vital topics by offering a simplified approach for all sorts of verification.
How IDcentral's Digital Student Verification Solution can help:
IDcentral is a leading Identity Verification and Digital Onboarding solutions provider, allowing businesses and corporations across diverse industries in using ready-to-use APIs for a smooth workflow process. IDcentral's award-winning eKYC & ID verification solution is crucial for businesses & organizations across sectors to digitally onboard customers at minimum rates, enhanced security checks and increased efficiency.  
IDcentral's Document Verification solution leverages OCR & AI-based computer vision AI to instantly extract customer data from ID images and cross-verify these details from government databases in real-time. This also includes an authenticity check, which checks for any sort of tampering with the ID such as replaced images or edited names. 
Face Match enables photos on ID documents to be matched with live selfies of customers captured during the onboarding process. 
IDcentral's KYC verification solution is additionally equipped with passive Liveness detection algorithms that further secure our ID verification solution, and easy integration via Restful APIs, web portals, mobile SDK or widgets allow businesses to start onboarding digitally with minimal support. 
Learn more about IDcentral's ID Verification solution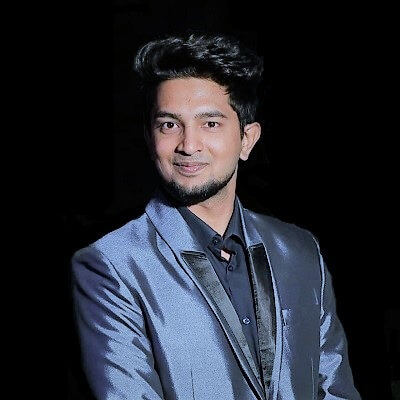 Sumanth Kumar is a Marketing Associate at IDcentral (A Subex Company). With hands-on experience with all of IDcentral's KYC and Onboarding Technology, he loves to create indispensable digital content about the trends in User Onboarding across multiple industries.