It's seldom easy to predict what a hacker will do exactly. Cybercriminals frequently act out of impulse and chance rather than following a rational course. The Identity Theft Resource Center (ITRC) believes it has a preview of what lies ahead in 2023 after studying patterns in the second half of 2022.
Takeovers of social media using identity theft, either assuming fake profiles or claiming an original profile was popular in 2022. According to an ITRC study, this type of assault cost 27% of individuals and 87% of organisations money, and the aggregate pace of these takeovers has increased by more than 1,000% last year.
Additionally, bad actors have turned to identity frauds, opening accounts under false pretences and then utilising personal data to get around security measures. More than 1,600 firms were harmed by over 90 supply chain hacks as a result of it.
So what comes next? It appears that identity fraud is receiving more attention.
Eva Velasquez, president and chief executive officer of the ITRC, stated that these tendencies suggest future changes in strategy. Depending on how individuals engage with the digital world, they anticipate that various generations will be impacted by identity crimes in different ways. It is also foreseeable that an increase in scams against certain ethnic groups is expected. Scams using platonic relationships are starting to replace romantic scams. Identity thieves may attempt to take advantage of the technological disparity between individuals who use new password-less logins and those who don't.
The ITRC predicts the top 5 themes that will emerge for identity theft hackers in 2023 overall:
Extended online impersonation
Hackers will establish new accounts and take control of accounts on non-financial platforms like social media using personally identifiable information obtained through security breaches, phishing, and social engineering. They may even pretend to be government officials in order to deepen the political rift in the country.
Relationship scams &

Generational differences
Although romance fraud is nothing new, relationship fraud will become more prevalent in 2023. At that point, dishonest individuals contact their victims using dating apps, playing on their loneliness and their sense of being abandoned by love.
According to the ITRC, as payment and communication methods fluctuate depending on age, identity crimes and fraud will continue to have distinct effects on various generations. People who appear uneasy during online discussions may be in danger.
Targeting a gap
Using passwordless technology, such as programmes like Passkey or 1Password, is a good approach to make sure you have a unique, challenging password for each account you have on a website (meaning, if one account gets compromised, your others remain safe). However, some persons are unable or unwilling to switch to these. And hackers will probably target those individuals.
Payment app protections
The year 2022 witnessed a surge in payment app fraud. The ITRC forecasts Congress or the Consumer Financial Protection Bureau (CFPB) will tighten down on that usage since it affects people's finances.
But a breakdown on security laws:
Data breaches may make phishing scams and account takeovers more effective, but the ITRC doesn't think Congress will be driven enough to approve a comprehensive privacy and data security bill next year.
Conclusion
154 of the 367 cyberattacks that occurred in the first three months of this year did not mention the reason for the intrusion. The ITRC has previously said that consumers are unable to take the necessary steps to protect themselves because of a lack of actionable information from the identity fraud event.
The amount of data breach alerts sent last year that did not identify the primary vulnerability was 190% higher than in 2020.
Sadly, the group claims it does not foresee a shift in this trend, which suggests that more individuals and companies may be in danger. By implementing an identity verification solution, platforms can now be rid of fake or synthetic identities, deterring any sort of identity fraud in the future.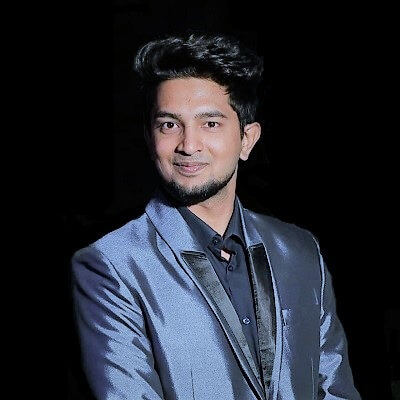 Sumanth Kumar is a Marketing Associate at IDcentral (A Subex Company). With hands-on experience with all of IDcentral's KYC and Onboarding Technology, he loves to create indispensable digital content about the trends in User Onboarding across multiple industries.