Nowadays I do not need to waste my time fidgeting what I want to binge watch this weekend because my Netflix seems to knows what I would want to see better than me. And I often cringe if people ask me to share my Netflix account with them as that disturbs my suggestion algorithm. Similarly, while ordering from Myntra, it shows me suggestion of products which are available in my size and according to my spending capacity based on my previous buying habits. And the suggestions for almost all the leading digital brands that I use are getting better day by day and I love it! Advancements in machine learning allows consumer the convenience of getting the products and services as they want, on demand, at scale analysing their digital identities.
We've now become conditioned to instant gratification that we abhor services and processes that take a longer number of hours to show results. Rather than getting ready, going to the store, experimenting with product coming up with a feedback, repurchasing it or trying a different one, we prefer staying home and trying a product virtually with AI capabilities at my own time which companies like Lenskart and Garnier have exceled in. That is why, Customers have higher expectations, so it's now more difficult than ever to convince them of the value you're offering while competing with other brands.
Specially in industries that are particularly price competitive, CX can definitely prove to be a distinguishing competitive advantage. But the only problem is companies are not quite sure how to create it. According to one of the surveys, only 9% companies claimed themselves to be providing advanced consumer experience in APAC.  44% marketers said that the biggest challenge they face this year is 'difficulty getting a holistic view of customers across all interactions. As a result, businesses are trying to leverage data to understand customers better. They need to analyse customers digital identity and personalize customers basket. Data marketplaces like IDcentral can provide more than 200 data points of a prospective customer to help you provide better service to customer. These data points help me build my Digital Identity which can be gathered via various sources including social media channels, Telco data, user comments, credit card history, purchase history etc. This can help enterprise get a holistic view of a customer across all digital interactions.
People often confuse between the two terms Digital Identity and Digitized Identity. In the digital world we are not what we seem to appear on our scanned government ID. These government ID's are just my 'digitized identities' and not my 'digital identity'. Digitized identity makes no difference in improving customer experience. To my e-commerce platform or OTT platform I am what my digital identity tells about me. I.e.  purchase history, kind of content I see, the data I usually give to register for accessing services etc. These chores are my digital footprints which help the companies to give me a better customer experience. .
Seems like enterprises sure need to buckle up this year to make better use of data and digital identities for more effective audience segmentation and targeting and make this a priority in their yearly marketing planner.
Want to know how dominos is improving its CX with the help of Data?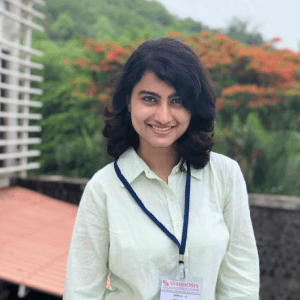 Ayesha Kapoor is currently working with IDcentral (A Subex Company) as a growth Marketer. She is a post graduate in management from Symbiosis Institute of Digital and Telecom management with marketing as her majors. She is creative head who loves to read and explore different avenues in the field of Marketing, Branding and Advertising.