Aadhaar Masking or redacted Aadhaar is a variant form of Aadhaar that the Unique Identification Authority of India (UIDAI) developed after taking into account the issue of data privacy for individuals. Read through to know more about what it is.
What is a Aadhaar Masking?
You can hide your Aadhaar number in your downloaded e-Aadhaar by selecting the Mask Aadhaar option. The first 8 digits of the Aadhaar number are replaced with characters like "xxxx-xxxx," leaving only the last 4 digits of the Aadhaar number visible.
You can still access your photo, QR code, demographic data, and other facts when you download this version of your Aadhaar. Since UIDAI will sign this card, you don't need to worry about it being accepted or being legible.
This version can be used in situations where Aadhaar is required merely as an identity proof. You can provide a Aadhaar Masking along with the final four digits of the special ID to authenticate your photo.
How to get a Aadhaar Masking?
Step 1: Go to https://uidai.gov.in/ to access the official UIDAI website.
Step 2: Click the "My Aadhaar" tab's "Download Aadhaar" option.
Step 3: Select a method from the list below to get your disguised Aadhaar. Only Indian citizens are eligible for the first two techniques.
Input 1: Aadhaar number
Enter your 12-digit Aadhaar number, complete name, and pin code on the portal if you already have an Aadhaar card.
Input 2: Number of enrollment
To download the card, enter your full name, your pin code, and your 28-digit enrollment number.
Input 3: Virtual ID 
Downloading the Aadhaar with a mask requires entering the 16-digit Virtual ID on the portal.
Step 4: Select a Aadhaar Masking by checking the box next to the statement "I want a Aadhaar Masking?"
Step 5: Select "Send OTP" from the menu. To the mobile number you have on file, an OTP will be issued.
Step 6: To access your Aadhaar Masking, enter this OTP on the portal.
Step 7: Alternatively, you can utilise the time-bound OTP (TOTP) produced by the mAadhaar app by clicking the 'Enter TOTP' option.
Your disguised Aadhaar will be downloaded in step eight.
Downloading and keeping close at hand your Aadhaar Masking is advised. It is available for use whenever a need arises.
Why has the government mandated Aadhaar Masking?
There is a chance that dishonest entities will misuse personal information while undertaking Aadhaar Card verification. The government was compelled to make the masked aadhaar card obligatory due to these raised privacy concerns.
How a Aadhaar Masking prevents identity fraud and scams?
By masking the first 8 digits of the Aadhaar number and the QR code and only leaving the last 4 digits visible, a Aadhaar Masking adds an additional layer of security to the Aadhaar card. Without disclosing any private information, it can be shared or preserved. When revealing the Aadhaar number is not necessary, a Aadhaar Masking might be used to reduce consumer scams.
The RBI modified the master direction of the KYC regulations for regulated firms in May 2019. One such change mandated that all RBI-regulated institutions use the Aadhaar eKYC online procedure to hide their clients' AADHAAR cards.
What are the necessary Aadhaar Masking Guidelines?
Let's discuss the top 5 things under Aadhaar Masking Guidelines
According to Aadhaar Masking standards, the first eight digits of your Aadhaar card verification number are changed to "XXXX XXXX" but the final four digits are left unchanged. Also hidden is the QR code. Customers can easily and legally download the masked version through the password-protected electronic Aadhaar.

Name, DOB, gender, and other demographic details like address stay the same. Before being permanently kept in the systems, it is masked at the point of capture and digitally signed by the Unique Identification Authority of India (UIDAI).

Aadhaar is managed by UIDAI, and the related laws are overseen by a number of agencies, including the RBI, IRDAI, TRAI, and SEBI. Any industry subject to RBI regulation that obtains Aadhaar cards for identification and onboarding must disguise or blackout the Aadhaar number before filing and storing it.
According to RBI regulations, every company must utilise a disguised Aadhaar regardless of the industry or size of the company. Even a startup performing employer/customer identity verification must use a veiled version.
One of the most frequently supplied documents for a variety of purposes, such as opening a bank account, insurance, FD, video KYC, and third-party onboarding procedure, is an Aadhaar card.
The current KYC process includes a number of stages that require human interaction, such as collecting and submitting the necessary paperwork, scanning and uploading physical copies to the management systems, and manual verification. As a result, businesses (particularly those in the baking and banking industries) have a pool of customer-proof photos in their systems that are neither organised or categorised.
It is essential to classify the KYC documents in order to improve client experience and streamline the procedure. Artificial intelligence (AI)-based technology can recognise 12-digit AADHAAR numbers in photos and movies. According to the RBI-mandated KYC criteria, it is acceptable to use automation and AI for these processes to quickly hide Aadhaar.
What is an Aadhaar Masking API?
The UIDAI-ready Aadhaar Masking API Solution makes sure you adhere to UIDAI regulations by masking both the first 8 digits of your Aadhaar number and the QR code on your Aadhaar. This enables enterprises to store Aadhaar information while maintaining Aadhaar holders' privacy.
Is Aadhaar Masking valid?
A disguised Aadhaar is acceptable in locations where disclosing an Aadhaar number is not required. You cannot open a bank account with it, for instance. When dealing with unauthorised or dubious portals or agencies, UIDAI advises using Aadhaar that has been disguised.
Does Aadhaar Masking apply to all businesses?
Yes, regardless of their size or age, all businesses in India must abide by the Aadhaar masking laws. You must disguise aadhaar before saving copies in your database if you are collecting them as proof from your clients, employees, vendors, etc.
Is Aadhaar Masking important in Video KYC?
Yes. Businesses must disguise the Aadhaar number before putting it in their database if they are employing video KYC and accepting Aadhaar photos as part of the procedure.
How does an Aadhaar Masking API solution work?
The Aadhaar Card is often photographed, uploaded into the cloud-based API solution, and read using OCR and AI-based models to comprehend and conceal the first 8 digits of the Aadhaar Card and the QR code as necessary while leaving the last 4 digits exposed. Through a composite API, the Aadhaar Masking Image can be either saved, displayed, or further processed for ID or Aadhaar card verification.
The advantages of the aadhaar masking system include an intelligent and instantly deployable solution that helps comply and eliminate risks associated with holding unmasked aadhaar card data because API-based solutions are being employed.
Try IDcentral's Aadhaar Verification solution and Masking API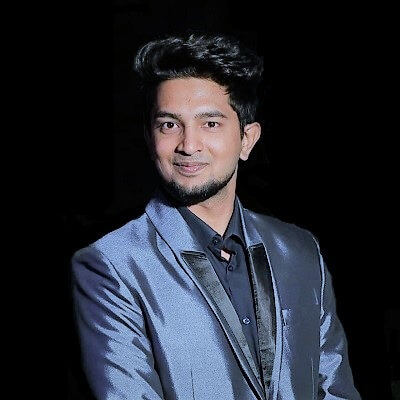 Sumanth Kumar is a Marketing Associate at IDcentral (A Subex Company). With hands-on experience with all of IDcentral's KYC and Onboarding Technology, he loves to create indispensable digital content about the trends in User Onboarding across multiple industries.