Controlling information leakage is one of the top digital ID advantages for people's privacy. It is also known as "selective disclosure," and it is something that all digital ID adapters regard to be critical for user privacy. However, a closer examination reveals that such a system might result in a digital trail of where and when a license is displayed, possibly allowing governments or corporations to follow people or their transactions.
Digital IDs should work in a way that permits authentication while maintaining privacy, such as by depending on the exchange of cryptographic keys that establish the credential's trustworthiness.
To make a dent in identity theft fueled by personal information obtained online, a unified effort to digitize credentials is required.
Adoption of a digital ID trends has also been widespread in only in-person use cases, such as banks or airports, where a real ID card may be substituted with a digital one. Proponents of digital identities advocate for credentials that can be used online to access healthcare data and government services such as unemployment benefits.
What it does not yet do is allow you to authenticate your identity in the digital realm. Another ISO standard is being created for the online use of digital identification. When that standard is issued user identity on the internet becomes much more trusted and the person on the other side of that screen is also verified, such as in a metaverse, crypto exchanges, or any other use case where secure transactions or things of value are being exchanged.
Digital IDs such as driver's licenses, Aadhaar, PAN cards, and even vaccination certificates are revolutionizing document privacy as a way to keep personal information more private and secure, but widespread adoption will be contingent on agreement on a common standard for how the identification cards are built and used.
Mobile driver's licenses are intended to be more secure and private than traditional cards. As licenses have gone beyond simply giving driving privileges to become a fundamental way of certifying a person's identification, digital credentials provide frictionless ease.
Identity documents are handed over for a lot of non-driving-related applications, such as opening a bank account or going to the doctor's office. Individuals have no choice over whether their license data is duplicated or preserved, possibly exposing their personal information.
With a Digital ID, you can regulate what information is sent and limit it to what is necessary for that transaction. A person attempting to enter a bar, for example, might establish their age without revealing their birth date, as well as other facts such as their name and address, by providing a QR code for scanning. Airport security checkpoints, which are beginning to test the usage of mobile driver's licenses in select US locations, likewise just require a few data points from a person's license.
Austria's Digital ID
Digital ID in Austria has not only created cutting-edge evidence of identification, but it is also a necessary purpose to progress cyber security in Austria. Digital ID is thought to assist prevent identity theft and cybercrime. The digital driver's license, Austria's first digital ID, represents a watershed moment in the country's digitalization journey.
Citizens and residents are invited to download the free eID (eAusweise) smartphone app, register for digital ID, and upload their current Austrian physical (plastic) driving license. Biometric verification at sign-up requires either face recognition or fingerprint recognition.
Austria intends to convert as many ID cards and papers available on mobile phones into digital IDs, giving users discretion over what information is displayed, meaning the credential may be used with more privacy and perhaps for applications other than driving, such as proof of age. Even when used for driving, the user can create a QR code that can be read to confirm the holder's eligibility. If the user needs to provide further information, such as when renting a car, the user can do so.
Apple's Digital ID 
Apple's contribution to the development of standards for mobile driving licenses (mDLs) resulted in the IDs joining the Apple Wallet with enhanced capabilities in iOS 16. They may now communicate with other applications on the same device to validate parts of the user's ID. As additional jurisdictions join, the system's usability and logic will undoubtedly encourage the usage of digital (or at least digitalized) IDs.
Apple ID will permit the presentation of ID papers through iPhone or Apple Watch at specific Transportation Security Administration (TSA) checkpoints at airports, according to the new capabilities in iOS 16.
Paying in person is similar to using Apple Pay. The user places their device in front of an NFC reader. This displays a notification box informing the user of the parts of their identity profile that the service is asking for, such as their name, date of birth, and address. If the user accepts, the same biometric verification mechanism as for payment, such as Face match or fingerprint authentication, is used.
In-app functioning is significantly easier, requiring only a tap to approve the permissions request that appears when purchasing an airline ticket or ordering booze. To communicate the specified identification attributes, biometric verification is required once more.
Signing up for this digital id necessitates the submission of documents as well as biometric data. The user scans the front and back of their physical credential (there is no indication of the DMV delivering a digital credential to a device), after which they are subjected to video selfie verification and a liveness test.
This is comparable to IDcentral's Digital Onboarding method for Identity Verification, which uses AI-based OCR recognition algorithms to collect, extract, and validate the identity document. IDcentral also supports AML CTF screening and KYC compliance checks for PEPs and money launderers. This Digital ID transaction is secured and takes place immediately between the smartphone and the identity scanner, which eliminates the need for consumers to unlock or give over their devices, like with Apple Pay.
Digital Identity Bill NZ – New Zealand
The New Zealand government committed to a two-year investigation of the need for a new and improved approach to digital identity in 2018.
Since the digital identification environment has undergone tremendous change throughout the years. Digital identity services have evolved globally and in New Zealand, providing new methods for people to access and share their information.
The proposed New Zealand Digital Identity Services Trust Framework would provide individuals with more options and innovation in the delivery of trustworthy and secure digital identity services.
As previously stated, digital identity skills are required for access to public and private sector services such as welfare payments and doctor appointments.
New Zealand's Digital Identity programme intends to:
develop resilience in the face of unexpected events and circumstances

enabling digital trade and other cross-border activities to help New Zealand's long-term economic recovery and growth

enable the development of a credible, coherent, and sustainable digital identification system based on agreed-upon norms and standards, which will increase access to digital services in New Zealand
The benefits of digital IDs are limitless, and the primary benefits of developing an accessible and functional digital identification system will open up a wide range of opportunities across all sectors of society.
The advantages of digital IDs are numerous, and the fundamental advantages of building an accessible and effective digital identification system will open up a plethora of potential in all areas of society.
People may expect: 
trust and confidence that their information is secure and private

 lower risk of identity fraud and privacy breaches

more choice and control over when and how they disclose their information

and easier digital access to services
Businesses and organizations will benefit from: 
improved confidence to invest

better capacity to satisfy regulatory obligations

greater confidence in the veracity of information, stronger trust, and lower risk.
The government will see:
enhanced detection and deterrence of security and privacy breaches

simpler choices for sharing information with people's permission

increased international cohesion
Japan's Digital ID
Japan's government converts its popular "My Number cards" into Digital IDs. The government is requesting that individuals apply for plastic My Number cards with microchips and photographs. The cards are linked to driver's licences as well as public health insurance policies. Health insurance cards without photographs, which are now in use, will be phased out by late 2024. Instead, My Number cards will be required.
This new provision comes after the vast adoption towards digitizing IDs to form a single citizen profile for all government services.
Conclusion
With the growing list of documents and records being digitalized, fraudsters and their schemes grow more convoluted. Identity and Access Management solutions play an increasingly essential role in stopping fraud right from the registration process and securing the platform for users.
Expanding Digital ID into more industries and usage scenarios creates a vacuum for fraudsters who can only be screened using robust Identity Verification procedures that use the latest technology such as AI enabled liveness detection, biometrics such as face match, regulatory compliance screening for money launderers and defaulters, and Video verification.
IDcentral delivers all this and more, request a demo to learn more.
Learn more about IDcentral's AI based Digital ID Verification Solution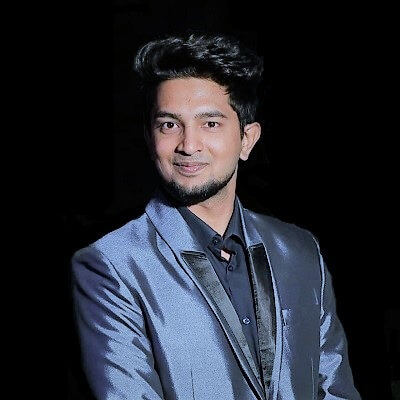 Sumanth Kumar is a Marketing Associate at IDcentral (A Subex Company). With hands-on experience with all of IDcentral's KYC and Onboarding Technology, he loves to create indispensable digital content about the trends in User Onboarding across multiple industries.