Crypto and AML compliance stand very distant to each other presumably, but in the recent years we have learnt that "Never let a crisis go to waste" is a valuable expression. It is a reminder by Winston Churchill that in bad times that big problems often beget opportunities to do things differently — and better — next time around. No other industry as much as crypto has lived up to this quote.
Growth in Crypto Adoption and why AML compliance is necessary
2020-21- It has been one of the most remarkable years for the crypto industry, with a high rate of adoption, Bitcoin reaching its ATH along with other altcoins, more CBDCs and institutional investors coming in, and many more. Numerous reports show Bitcoin going mainstream in the years to come. Blockchain might add $1.76 trillion to global GDP in next 10 years. Even Google trends show 'Bitcoin' searches at 2020 high, out of South Africa had contributed the most.
Due to digitization, virtual currencies have become a viable option for transactions. Cryptocurrencies are now not restricted to exchanges only. Different countries of the world are considering them for day-to-day transactions as well. The most popular news in this category is PayPal's crypto trading going live in the US. All the major fast-food outlets that you can think of, like Burger King and Pizza Hut started accepting cryptocurrencies with open arms in places like Venezuela, Germany. Even 25,000 major retail stores in France started accepting Bitcoin. Italian motorcycle manufacturer becomes the first to accept worldwide crypto payments. According to a research paper from the University of Technology Sydney, the crypto market accounts for $76 billion of illegal activities every year.
But the rapid growth in the crypto industry brought some vulnerabilities with it. Criminal activities such as money laundering and terrorist financing pose a major threat worldwide as it fairly a new, booming but lucrative industry.
Importance of AML compliance in the Crypto industry
 Criminals laundered $2.8 billion in 2019 sing crypto exchanges, finds a new analysis. All efforts to prevent money laundering are called Anti-Money Laundering. Regulators established to prevent financial crimes have published regulations and guides on how to prevent financial crimes from past to present. The crypto industry was late to fulfill AML obligations due to the controversy of its rapid growth. Crime organizations took advantage of the complexity of crypto AML regulations and attempted to carry out money laundering and terrorist financing activities over crypto exchanges instead of more established institutions such as banks.
Cryptocurrencies are prone to financial crimes being anonymous in nature, so the FATF has certain laws for crypto exchanges. The fifth anti-money laundering directive was implemented at the beginning of 2020 and by the end of the year, the sixth anti-money laundering directive was released which increased the trouble for crypto exchanges. Next year, all-digital currency exchanges will be following 6AMLD for sure. According to 6AMLD, there are 22 offenses related to tax crimes, cybercrime, environmental crime, and self-laundering. Compared to the 5AMLD, the penalties have increased, which means crypto exchanges are now at more risk than before.
Inability to comply with these regulations results in hefty fines. Here are some of the laws for cryptocurrencies:
All crypto exchanges must develop a customer due diligence process to assist them in assessing AML/CTF
AML screening for businesses is compulsory if you are in the B2B market.
CDD must be performed for building strong relationships in the businesses and occasional checks for people with transactions above USD 1000 to EUR 1000.
Hold records of all the customers especially their names and wallet addresses.
Ongoing due diligence for assessing risks is important for scrutinizing transactions.
The report prepared by the Financial Action Task (FATF) in 2020 aims to help cryptocurrency wallet and exchange companies develop AML programs. Transaction size, pattern, frequency, transaction geography, senders/ recipients' profiles can be the main fraud indicators.
How can IDcentral help?
IDcentral's intuitive AML system, powered by advanced AI and Machine learning is here to uncover hidden fraudsters and send alerts about the fraud before it happens.  IDcentral's AML compliance solutions help you to know your customers, detect suspicious activity, manage investigations, and submit regulatory filings. IDcentral meets all the FATF guidelines. We provide the following solutions:

Try our Crypto KYC Onboarding Platform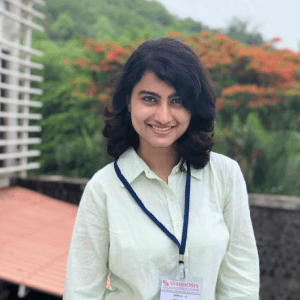 Ayesha Kapoor is currently working with IDcentral (A Subex Company) as a growth Marketer. She is a post graduate in management from Symbiosis Institute of Digital and Telecom management with marketing as her majors. She is creative head who loves to read and explore different avenues in the field of Marketing, Branding and Advertising.