Digital Experiences Today – Data Marketing Landscape
With the changing calendar year, we also observe digital maturity among people. A change in their buying pattern, increased use of digital services for financial transaction, change in consumption pattern of social media content was anticipated and it happened. Targeted Marketing is key to utilize this data correctly to draw meaningful conclusions from the insights it provides.
As a result, customers expectation from their digital experiences have increased significantly. They expect the brands to envision their necessities and customize their experiences. In today's competitive environment, customer retention is dependent on efficient, well targeted, and customized engagement. Right data enrichment enables brands to tailor effective and better customer experiences. A good and clean data can help you in:
More refined customer segmentation
Customized product, service, and experience
Increase sales by 3 times leveraging in-market data
Marketing and the Impact of Data 
According to McKinsey, organizations that leverage consumer data outperform their competitors by 85% in sales growth and more than 25% in gross margins. In this blog, we answer your questions related to identifying and tracking the right data types. Apart from the basic identity data information such as a person's basic information gathered during onboarding there are a few other data categories which have proven to be the most effective for targeted marketing for better conversion at lower cost, these are discussed below.
Targeted Marketing Data Classifications
Behavioral Data:
"It really doesn't matter if you are a 60-year-old woman or a 20-year-old man because a 20-year-old man can watch 'Say Yes To The Dress' and a 60-year-old woman could watch "Hellboy".
-Todd Yellin, VP of Product Innovation at Netflix.
Demographic data is important but not enough. We need to pair it with insights about consumers preferences and interests. Behavioral data is all about a customer's actions, so even one set of actions by a segment of customers can speak volumes to the marketing team. Since it is important to know which campaigns are successfully increasing engagement and revenue, one can use behavioral data:
Optimize customer acquisition by comparing and honing in on the most valuable channels and campaigns.
Increase customer LTV (Life time value) by identifying the shared behaviors and characteristics of the most loyal customers.
Maximize retention by understanding where, how, and why customers are engaging throughout their lifecycle.
Geo location data:
This isn't a new concept, but since the inception it has proved to be more effective than any. Location-based marketing has been found to be 20x more effective than standard ads. This reduces marketing spend. Budget is not wasted on prospects who are less likely to result in a sale. Eight in ten marketers currently use location data in their marketing strategy and 94% plan to do so in the future. It helps in following ways:
Hyper-targeted audiences – being able to get specific about the audiences that you target with your promotions
Improved customer loyalty – attracting more repeat customers because you have successfully made your promotions relevant to them
Reaching new customers – finding new customers based on behavior patterns and location even if they already belong to competitors.
Getting insights from the places and brand outlets frequented by the customer.
Appographic data:
This data has an ability to target audiences with advertising content based on individual interests. App marketers have found this quite effective and according to a research, 70 percent increase in installation was observed with the help of this data, and user lifetime value increased by 30 percent and 26% lower Cost-per-Install (CPI).
Utilizing these insights for targeted marketing is like hitting the iron when it is hot. With IDcentral, you can get access to all these insights about your potential customers along with other data categories such as Social media profile, demographic data, Socio-economic data, psychographic data.
Want to know about our data enrichment solution?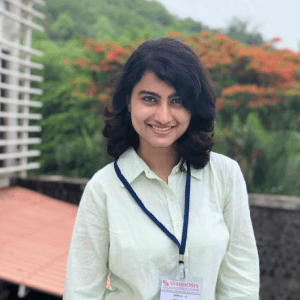 Ayesha Kapoor is currently working with IDcentral (A Subex Company) as a growth Marketer. She is a post graduate in management from Symbiosis Institute of Digital and Telecom management with marketing as her majors. She is creative head who loves to read and explore different avenues in the field of Marketing, Branding and Advertising.