2020 has become the lens through which predictions for the whole decade will be forecasted. The wave of digital transformation has enabled easy availability of services from home for everyone and anyone. Some experts say that five years of digital transformation took place in six months due to the number of services and products that have had to move to online spaces, but this has also made the market quite volatile which requires extra attention with tools like age verification and digital identity solutions to allow safe sign ups and onboarding.
Age verification in the Gaming Industry
A steep rise has been observed by online gaming sites and streaming channels and as more and more of daily transactions are taking place online, it has never been easier for children to buy products and access services and content that are age restricted. Online age verification is a legal requirement, for many digital services. Considering how widespread entertainment, interaction and other activities are on mobile and online channels, it is often done without adult supervision. Although most online businesses have basic age checks such as 'tick boxes' for users to confirm that they are old enough to buy products and access services and the responsibility is on the customer, we know how utterly unreliable it is. Allowing minors to create adult profiles is a huge disaster, enabling access to sites or content that they should not be exposed to.
Germany is toughening its stance on protection of minors. From July 2021, online gaming and betting operators must ensure they have the necessary steps and restrictions in place to prevent underage users from accessing their platforms. The Gambling Commission in the UK is also conducting a public consultation on the need to for remote gambling organizations to complete age verification not only for individuals placing bets but also on the 'free-to-play' versions of these games.
The need for Age Verification
Online businesses need to realize importance of age verification in the same way as 'real-life' retail stores and gambling outlets do to verify customer's age. For companies providing age-restricted products or services via online channels, an effective identity verification solution that ensure compliance is necessary. Apart from this, age verification is not only useful for barring harmful content to children but also important to re-target legitimate customers. This saves a lot of cost of acquiring right customer and improve the customer journey.
Age-Digital Identity Verification
With IDcentral's integrated digital identity verification solution, the consumer's Personally Identifiable Information (PII) data such as name, address and date of birth is obtained with their consent, and the PII is then checked against different data sources to see if the information matches. This helps companies to develop a trust that the onboarding customer is, who he/ she claims to be which ensures the person's age is compliant for the application of interest.
In addition to this, IDcentral's online onboarding solution would provide an effective, authentication and verification layer. Here the customer takes a selfie and uploads a picture of his/her government ID. The selfie is compared to the picture on government ID and only after passing this authentication test, he/she gets an access to the services. Beyond providing age verification compliance measures, these identity verification processes provide a layer of fraud prevention. As online verification is quick and easy for consumers to fulfil, it allows consumers to seamlessly carry on with their transaction without being burdened by additional steps to prove their identity. We also depend on government ID data base to validate the ID submitted.
With the regulatory landscape changing, a pop-up screen that asks if a website visitor is over 18 does not qualify as age verification and may no longer be sufficient to prove due diligence. Make sure you have adequate e-KYC processes to prevent children from accessing age restricted content.
Remember, Age is not just a number!
Learn about our identity verification process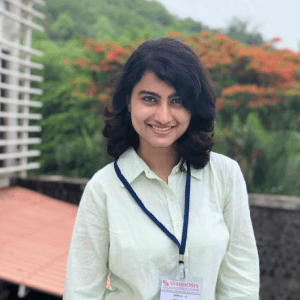 Ayesha Kapoor is currently working with IDcentral (A Subex Company) as a growth Marketer. She is a post graduate in management from Symbiosis Institute of Digital and Telecom management with marketing as her majors. She is creative head who loves to read and explore different avenues in the field of Marketing, Branding and Advertising.